Reaching Samoa for Christ
On air in Apia on 95.1 FM
and Apia on 103.1FM
Even if you're not near one of our stations you can listen to Laufou O Le Talalelei now with our internet stream. Simply click the Listen Live button. Uses approx 60Mb/hour
'Fearing people is a dangerous trap.' Proverbs 29:25 NLT
If your life's goal is to have the approval of people, you will never really feel secure. Why is that? Because the time will come when you do something they disapprove of; then what? The Bible says, 'Fearing people is a dangerous trap, but trusting the Lord means safety.' (Proverbs 29:25 NLT) A trap is just another word for a prison. If someone other than God can determine your worth as a person, that someone can make you feel like a prisoner anytime they decide to. When a critic's opinion becomes your own opinion, you're living in a prison of your own making. Face it: some of the people you're trying so hard to impress will never be impressed. And you must accept this: from God's perspective, it doesn't matter. Knowing that means you can work alongside people without allowing yourself to be controlled by their moods and governed by their opinions.
Each time Paul went to another town, people were meeting and hearing him for the first time. Some of them liked him, and some didn't. He writes, 'For some say, "Paul's letters are demanding and forceful, but in person he is weak, and his speeches are worthless!"' (2 Corinthians 10:10 NLT)
So how did Paul handle this? He writes, 'Obviously, I'm not trying to win the approval of people, but of God. If pleasing people were my goal, I would not be Christ's servant.' (Galatians 1:10 NLT) In order to feel secure in life and fulfilled in what you're doing, you must reach the place where you can look in the mirror and say, 'I'm loved and approved by God, and that's what matters!'
SoulFood: [bible passage="John 2:1–11, Job 36:22–37:13″ version="esv" heading="H3″]
The Word for Today is authored by Bob and Debby Gass and published under licence from UCB International Copyright ©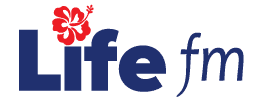 Listen to our partner youth radio station
Uses data: approx 58Mb per hour of listening
Join our team as they bring you the latest and best Christian music and teaching from Samoa and around the world!
Reaching Samoa for Christ
Inspirational Music
Inspirational Teaching
It's here in Samoa just for you!
Have you got your copy?  Come and visit up at the station.
Part of UCB's global family
United Christian Broadcasters
The UCB Family extends all around the world. Each ministry is independent but unified in our desire to reach Samoa and the nations of the world through Christian media.
Find out more at UCB International's website or by clicking on the links below.