Reaching Samoa for Christ
On air in Apia on 95.1 FM
and Apia on 103.1FM
Even if you're not near one of our stations you can listen to Laufou O Le Talalelei now with our internet stream. Simply click the Listen Live button. Uses approx 60Mb/hour
'They have dug for themselves cracked cisterns that can hold no water at all!' Jeremiah 2:13 NLT
Let's take a moment to understand some reasons for our discontent:
(1) Looking for happiness in the wrong places. God said: 'My people have done two evil things: They have abandoned Me—the fountain of living water. And they dug for themselves cracked cisterns that can hold no water at all!' There is an emptiness inside you that only God can fill, and He will, if you invite Him in.
(2) Failure to serve others. How we treat others is often a reflection of how we feel about ourselves. Philosopher Eric Hoffer said: 'The remarkable thing is that we really love our neighbour as ourselves: we do unto others as we do unto ourselves. We hate others when we hate ourselves. We are tolerant towards others when we tolerate ourselves. We forgive others when we forgive ourselves. We are prone to sacrifice others when we are ready to sacrifice ourselves. It is not only love of self but hatred of self which is at the root of the troubles that afflict our world.'
(3) Comparing ourselves with others. Paul writes, 'Rejoice with those who rejoice.' (Romans 12:15 NIV) When you resent someone else's achievements or level of blessing, joy quickly drains out of your life. The Bible says: 'Just as our bodies have many parts and each part has a special function, so it is with Christ's body. We are many parts of one body, and we all belong to each other. In His grace, God has given us different gifts for doing certain things well.' (Romans 12:4–6 NLT)
SoulFood: 2 Chron 32–34, John 12:37–50, Ps 146, Pro 28:9–12
The Word for Today is authored by Bob and Debby Gass and published under licence from UCB International Copyright ©
GOOD NEWS
The 2024 edition of The Word for Today will soon be available.  It is printed and currently on the way to Samoa. So now is a good time to be in touch to reserve a copy.
We are very happy to give you a copy without charge but of course, we would be grateful for any donation from you. It is by working together that we can continue to supply these books without charge to everyone.  You can donate in person, Bank deposit or securely online by Credit Card. See here for details
Thank you too for praying for our ministry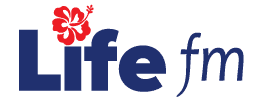 Listen to our partner youth radio station
Uses data: approx 58Mb per hour of listening
Join our team as they bring you the latest and best Christian music and teaching from Samoa and around the world!
Reaching Samoa for Christ
Inspirational Music
Inspirational Teaching
It's here in Samoa just for you!
Have you got your copy?  Come and visit up at the station.
Part of UCB's global family
United Christian Broadcasters
The UCB Family extends all around the world. Each ministry is independent but unified in our desire to reach Vanuatu and the nations of the world through Christian media.
Find out more at UCB International's website or by clicking on the links below.