Reaching Samoa for Christ
On air in Apia on 95.1 FM
and Apia on 103.1FM
Even if you're not near one of our stations you can listen to Laufou O Le Talalelei now with our internet stream. Simply click the Listen Live button. Uses approx 60Mb/hour
'For just as each of us has one body with many members, and these members do not all have the same function.' Romans 12:4 NIV
Paul writes: 'For just as each of us has one body with many members, and these members do not all have the same function, so in Christ we, though many, form one body, and each member belongs to all the others. We have different gifts, according to the grace given to each of us. If your gift is prophesying, then prophesy in accordance with your faith; if it is serving, then serve; if it is teaching, then teach; if it is to encourage, then give encouragement; if it is giving, then give generously; if it is to lead, do it diligently; if it is to show mercy, do it cheerfully. Love must be sincere. Hate what is evil; cling to what is good. Be devoted to one another in love. Honour one another above yourselves. Never be lacking in zeal, but keep your spiritual fervour, serving the Lord. Be joyful in hope, patient in affliction, faithful in prayer. Share with the Lord's people who are in need. Practice hospitality.' Romans (12:4–13 NIV)
Unhappiness can often begin with the absence of connection. Happiness is not having lots of 'friends' on Facebook; it's in sharing your life and living for causes greater than yourself. Where should you start? By visiting a lonely, forgotten person in your town or village. By volunteering to look after the garden of a sick or elderly person each week. By saying to your pastor, 'Please give me a job that involves helping others.' These are small steps, but you will be amazed how they enrich your life.
SoulFood: [bible passage="1 Sam 4–7, Mark 16:1–8, Ps 68:19–35, Pro 22:6″ version="esv" heading="H3″]
The Word for Today is authored by Bob and Debby Gass and published under licence from UCB International Copyright ©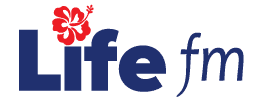 Listen to our partner youth radio station
Uses data: approx 58Mb per hour of listening
Join our team as they bring you the latest and best Christian music and teaching from Samoa and around the world!
Reaching Samoa for Christ
Inspirational Music
Inspirational Teaching
It's here in Samoa just for you!
Have you got your copy?  Come and visit up at the station.
Part of UCB's global family
United Christian Broadcasters
The UCB Family extends all around the world. Each ministry is independent but unified in our desire to reach Samoa and the nations of the world through Christian media.
Find out more at UCB International's website or by clicking on the links below.